Tuesday, August 24. 2021
Rückblick auf die letzten Monate:
Die Corona-Maßnahmen wirken sich jetzt auch auf Freelancer in der Kreativbranche aus. Also auf Einzelkämpfer, wie mich, die schon jahrzehntelang Home-Office betreiben und die schon so einige Krisen mitgemacht haben. Aber noch keine war so gravierend wie diese. Es wäre gelogen zu behaupten, dass nach so vielen Monaten mit Extremen alles in Ordnung geblieben sei. Die Welt steht Kopf. Alles verändert sich und man weiß nicht so recht, wohin die Reise geht...

Ich nutze die windstille Zeit, um meine Buchprojekte voranzutreiben. Neben Übersetzungen bereits erschienener Titel (All Cat Breeds of the World), bin ich in den letzten Zügen meines Löwen-Buchs, dass ein "richtig dicker Wälzer" werden wird: LEO-KÖNIG DES DSCHUNGELS: Alles über Panthera leo.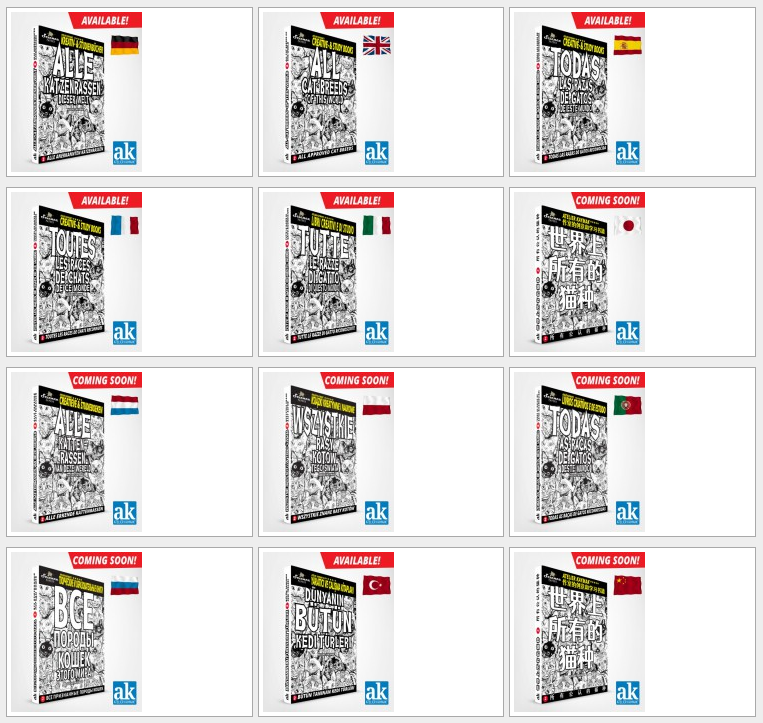 In Arbeit sind neben E-Books jetzt auch Apps.

Hier läuft alles zusammen, was ich im Laufe der Jahre in unterschiedlichen Bereichen an Erfahrungen gesammelt habe: interaktive Bücher!